Still in the context of "Turin World Design Capital 2008", STUDIOTORINO proposes the "COUPETORINO".
A "cultural" project developed in collaboration with the Institute of Applied Art (IAAD) and Mercedes-Benz Design.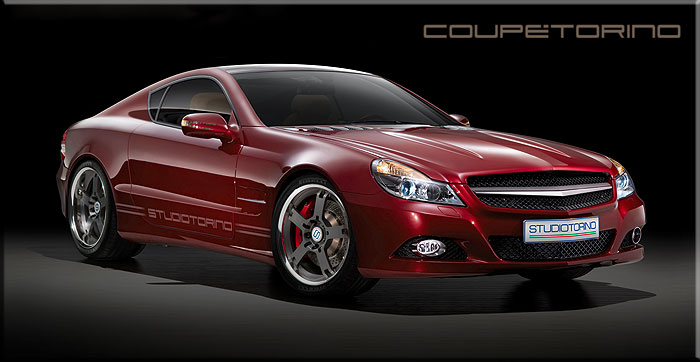 July 15, 2008 the final design of the COUPRTORINO m.y. 2008 approved by Peter Pfeiffer.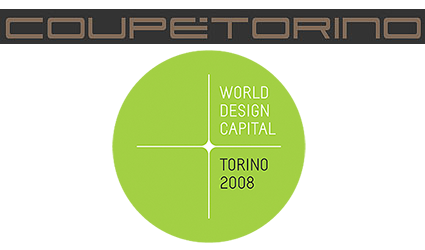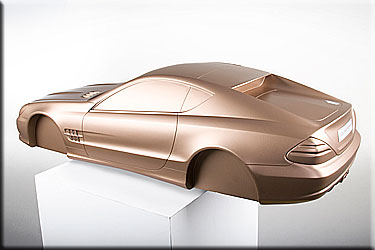 Coupetorino scale model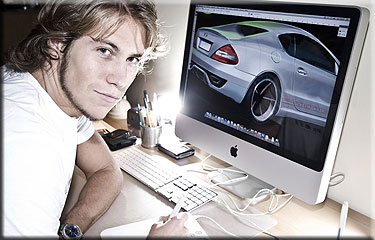 Piotr Degler Jablonski graduated
at IAAD in July 2008.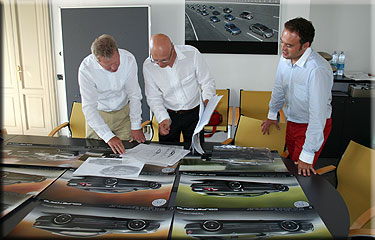 Como july 9th, 2008 Mercedes-Benz style center;
Professor Peter Pfeiffer and Michele Paganetti
consider the sketches.
Premiered on December 12 at the Turin Gallery, COUPETORINO is presented at the exhibition "FORME FUORI DALLA SERIE" with a scale model, imagined for a single copy derived from the historic spider icon, the Mercedes SL (R 230).