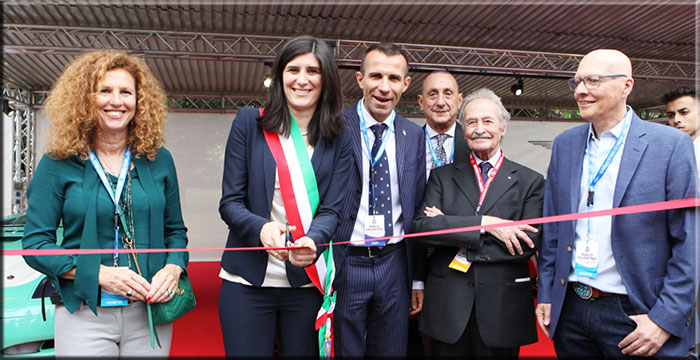 June 6, 2018 cutting the ribbon of the Prototypes Area.
Maria Paola Stola the mayor of Turin Chiara Appendino, Andrea Levi, Piero Mancardi,
Aldo Brovarone and Alfredo Stola.
Between 6th and 10th June 2018, Studiotorino participated in the 4th Parco Valentino Turin Motor Show.
The Moncenisio was exhibited in the prototype section with over 20 other specials, the RUF RK Coupé and Spyder took part in the presidents parade on opening night at the Valentino Porsche 70th anniversary grand prix.
The Studiotorino classics are a source of pride for the company, Andrea Levi, patron of the event, and Alessandro Simoni, of Porsche Piedmont, requested their participation.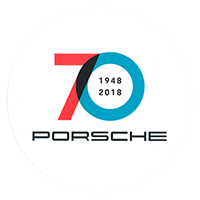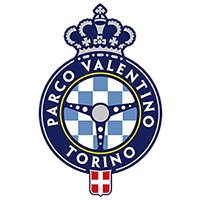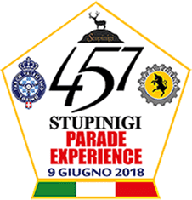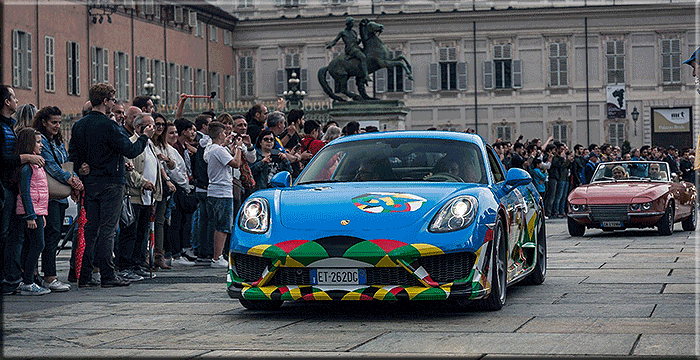 Turin 6 June 2018 Piazza Castello.
STUDIOTORINO Moncenisio led by Maria Paola Stola together with Marco Foglizzo at the Presidents' parade.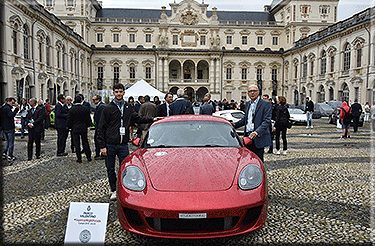 Turin 6 June 2018 Castello del Valentino.
Francesco and Alfredo Stola with the Ruf RK Coupè at the start of the Presidents' parade.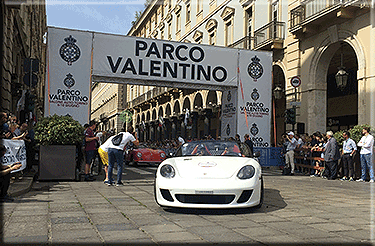 Turin 7 June 2018 Via Roma.
Alfredo and Maria Paola Stola at the 70th Porsche Valentino Grand Prix parade.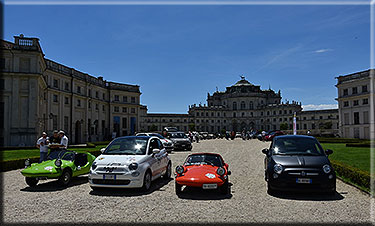 June 10 Stupinigi Castle.
The 500 Diabolika together with the two 500 Zanzara di Spada and one 500 currently in production.The 500 Diabolika, a special edition by Studiotorino from 2008, participated in the "457 Stupinigi Parade Experience".
The event was organised by Omar Ruzza to celebrate the 71st birthday of the Nuova 500.
A selection of 25 rare examples followed an evocative road route, starting from the Castle of the Stupinigi, via the Castello del Valentino, the Murazzi sul Pò and Piazza Vittorio Veneto, before finally arriving in Piazza Bodoni.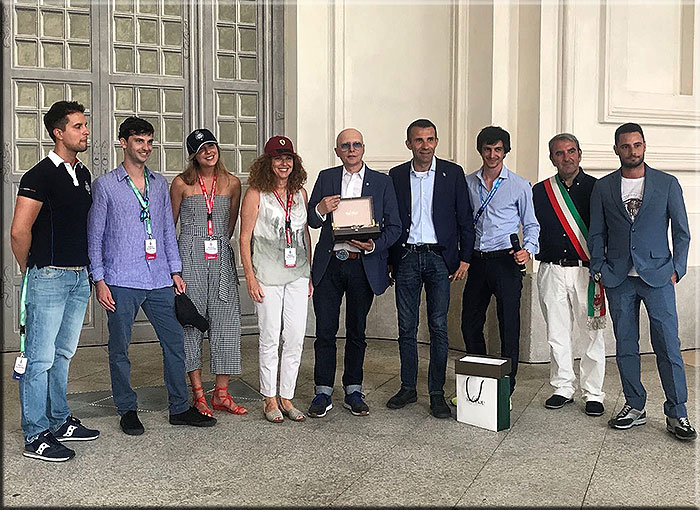 10 June 2018 Reggia della Venaria.
The Stola family receives an award from Paul Picot for their dedication to historic cars.
From left Carlo, Francesco, Stephanie, Maria Paola, Alfredo Stola, Andrea Levi, Gabriele Morosini,
Roberto Falcone and Enrico Di Luca.