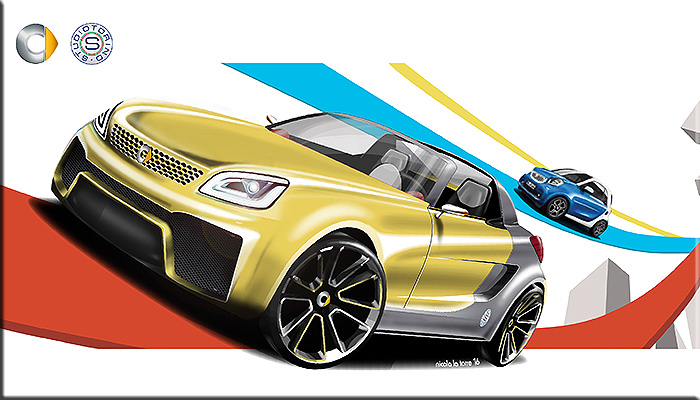 "NUOVA SMART ROADSTER"
On the 4th of July 2016, Nicola La Torre presented his final work to the commission of the IAAD University.
The external mentor was Maria Paola Stola, representing Studiotorino.
The title of this interesting work is " The New Smart Roadster".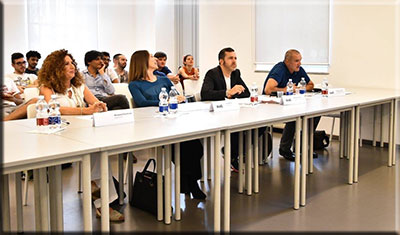 Turin, 4 th of July 2016. The commission of the IAAD University: M. P. Stola, L. Milani, M. Vendrame, G. Concilio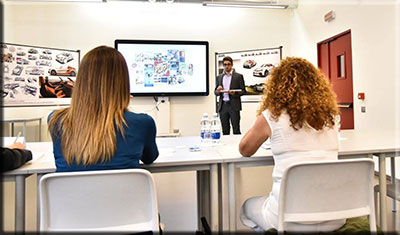 The IAAD Director Laura Milani and the research supervisor Maria Paola Stola listen to Nicola la Torre's exposition.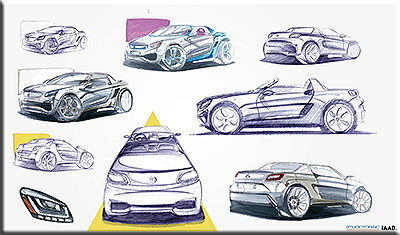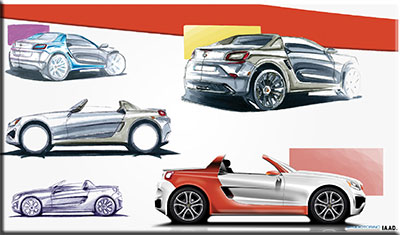 La Torre has been influenced by one of Studiotorino's distinguish features and he has reinterpreted with great personality the boot and its two posterior (pillars).
An important element of this composition is the exclusive interview to Michael Mauer, organized by Maria Paola, considering his past experience as Director of the Style sector in Smart, for two years.