1986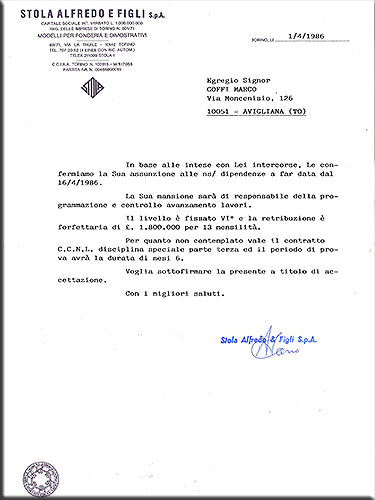 1/04/1986 letter of employment signed by Alberto Sasso.In 1986, given the considerable increase in work and in particular the complexity of the assembly masters, the management was re-inforced with the recruitment of the young Marco Goffi and a little later, Lucio Giarolo, both from coming Astraitalia.
The idea was to be able to follow more projects simultaneously with more innovative methodologies whilst maintaining direct and personal contact with customers.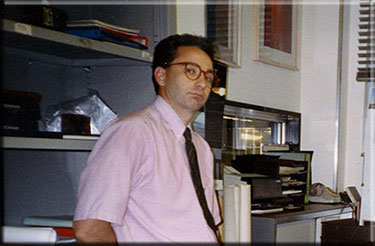 1987 Marco Goffi in the office of Via La Thuile 71.