1964
In 1964, Giuseppe, the eldest son, decided to leave the modelling business, entering the foundry sector and specialising in large iron castings.
Called S.E.V., a new 2,500 square meter factory was built in Rivoli, Corso Canonico Allamano 72, the business continued successfully until 1992.
The company logo, used only from 1965, also tells of the continuity between the three brothers, it was always a rhombus form with the same characters and colours, as well as the acronym S.E.V., an idea of Joseph's meaning Wisdom, Experience, Will.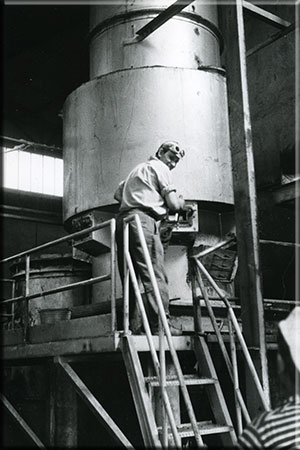 Rivoli 1965 The head of the workshop Luigi Ivaldi lights the oven to start the first Cast-iron pouring of S.E.V.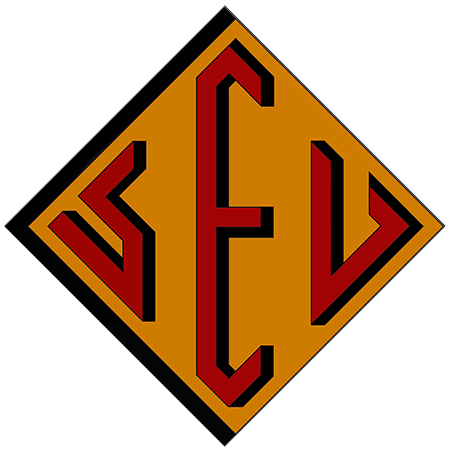 There was a commercial synergy between the two businesses, many of the customers of the new foundry being the same as those of the model shop, ie Fiat, Lancia, Alfa Romeo, Autobianchi, and the historic builders of Torinese pressings such as Berto-Lamet and Itca; from the 1980's Ford and Saab, were added to the list.
After the bodywork models, the forms were built and large castings created to make the panels; this was the synergy between the brothers and their respective companies that so benefited their customers.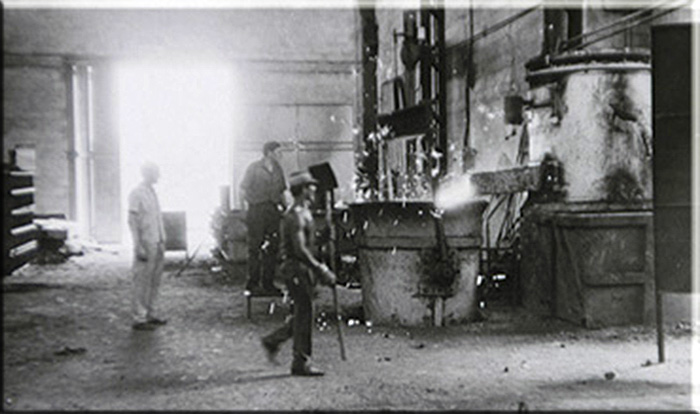 Rivoli, 1965. Giuseppe and Francesco Stola at the first cast-iron casting in their SEV foundry,corso Allamano, Rivoli.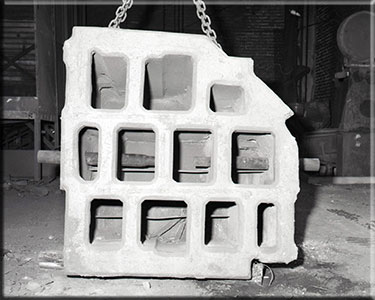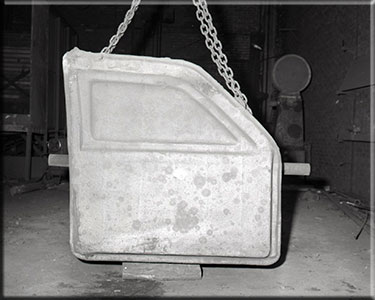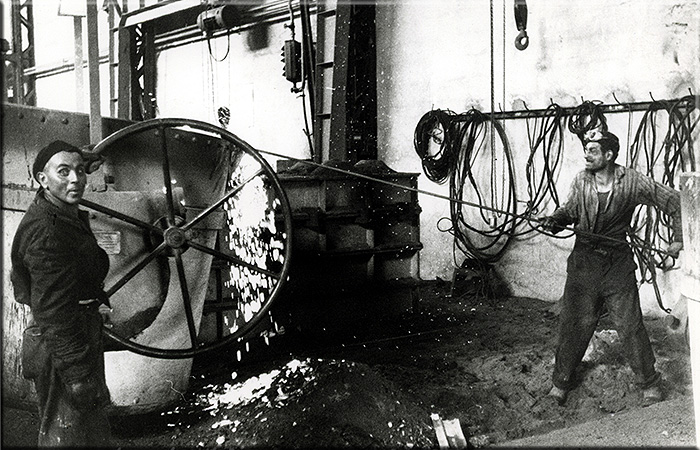 Iron castings for molds, shown is a front door.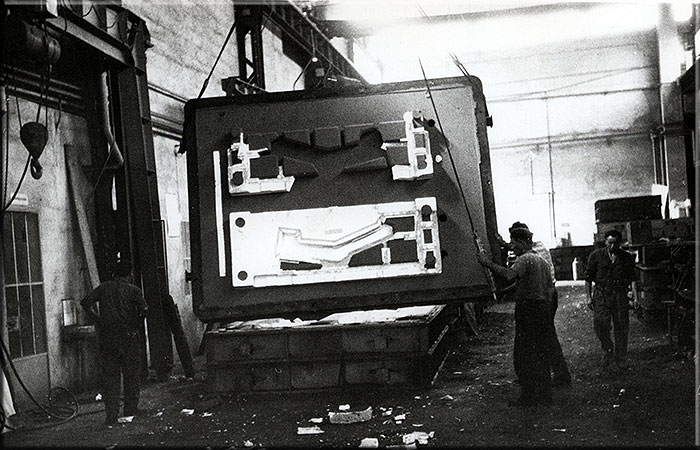 Large casting for multiple molds.
During this period, Francesco and Roberto retained a minority and non-operative shareholding, leaving the management completely to Giuseppe.
At the age of 69, Giuseppe came to realise that he was too old to work in the foundry, the work was hard and dangerous, and so it was decided among the shareholders to liquidate the company, selling the remaining materials and, above all, the land located in one of the most sought after industrial zones on the outskirts of Turin.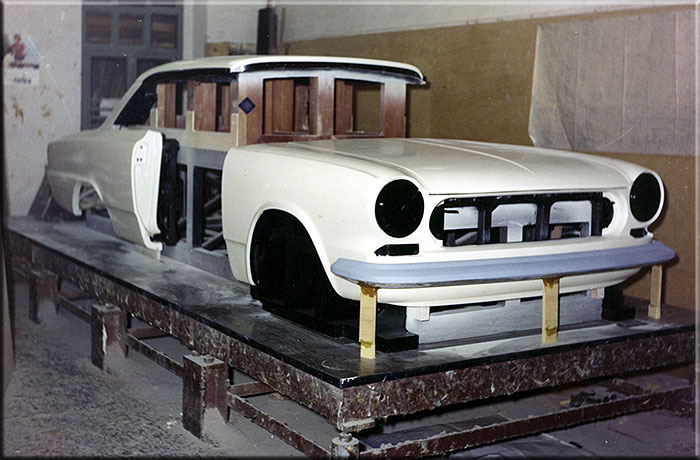 1965 IKA Master Model Renault Torino 380w licensed by American Motors Corporation (AMC).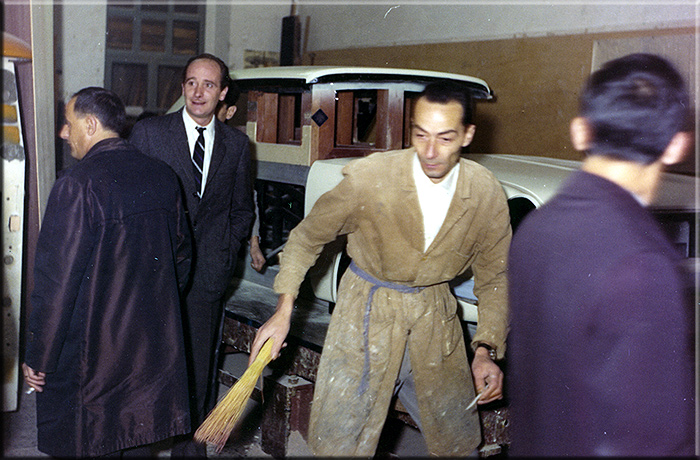 June 1965, In the laboratory of via Issiglio 38, on the day of the client presentation, Francesco Stola and modeller Francesco Nada are shown.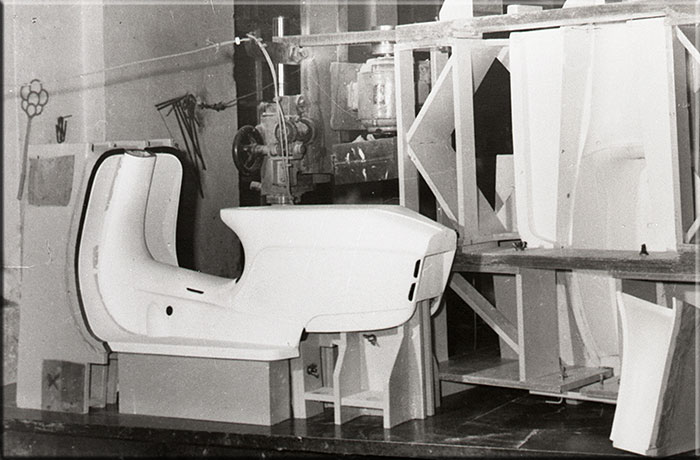 1965 Master Model of the Innocenti Lambretta
The last "master model" built at the old headquarters of Borgo San Paolo, the Fiat 124 type sedan, which for the record was known as A 520.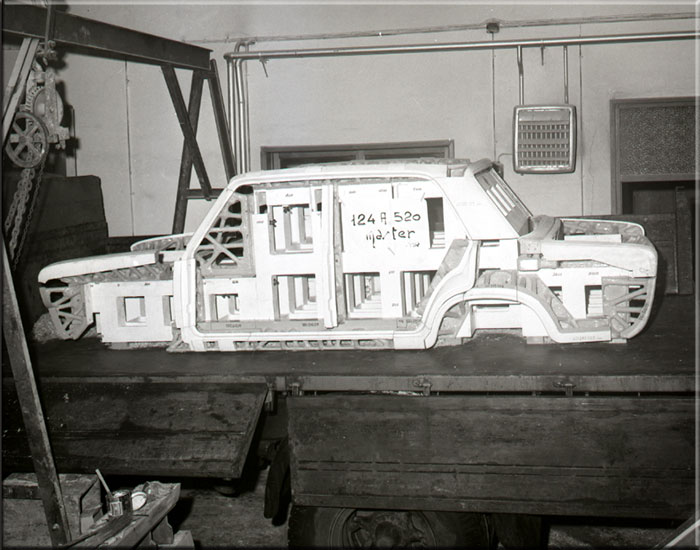 Turin 1965 via Issiglio 38, the Master of the Fiat 124 sedan is the last work built here.
The photo shows the model on the truck ready for delivery at the Fiat Mirafiori plant.